Interesting information about Kennel Clubs
For our loyal customers and those who joined us lately we created this

FREE Newsletter

, which you can subscribe for right here on this page! This is an alternative pages, our archive of all sent Newsletters for you not to miss something interesting, topical, life themes and discussions. Join us, learn everything you're interested in, get to know more about your dog's life and features and enjoy reading this intertaining, yet informative source!!
I hope you are doing great and your Rotty is safe and sound by your side. Previously we talked about possible reasons why you chose Rottweiler breed and I made an assumption that the appearance played the key role. Well, it's quite difficult to guess, you know.. But, let me have the second chance to do it, ok?
I know many people who are eager to participate in dog shows and be members of Kennel Clubs. Is that the purpose you are trying to achieve? Rottweilers are perfect dogs for dog shows, because they are gorgeous, obedient and graceful. You probably won't have to make a lot of efforts to raise and train a decent member of Kennel Club. If your Rotty is already a member, I congratulate you!! What Club does your dog belongs to? Is it local or international? Anyway, I think it will be interesting for you to know about first Rottweiler Kennel Clubs from the article below and watch the short video about dog show.
Did you choose Rottweiler to amaze everybody at the dog show? If yes, I am sure your strategy was very successful, but if no, my logic failed again...
Well, I have one more idea why you chose Rottweiler breed. Can't wait to talk about it next time :)
As always, I wish you and your dog all the best and keep in mind that each day is full of happiness if your Rotty is around ;)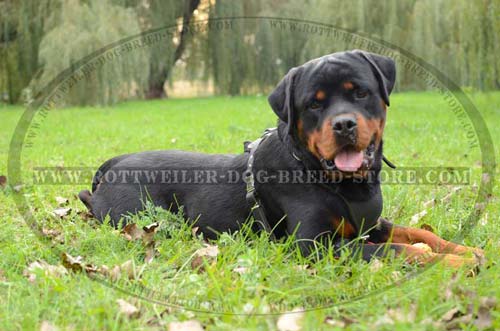 Peculiarities of breed standard. Formation of Kennel Clubs
The dog totally justified the confidence given to it and honorably broke off this combat that was a great failure for blusterous sailors. In fact, could they offer proper resistance to a valiant four-footed fighter, who was noted for uncommon strength, aggressiveness and, moreover, and almost did not respond to pain?
---